Social Events
Welcome Reception, Tuesday Aug. 28, 18:00
The Welcome Reception provides an excellent opportunity to network with conference attendees. The reception is open to all registered attendees and will be held in ISCTE-IUL Campus, in the Main Patio of Building II. Attendees will experience live music, complimentary refreshments in a cocktail dînatoire, and Lisbon's natural light!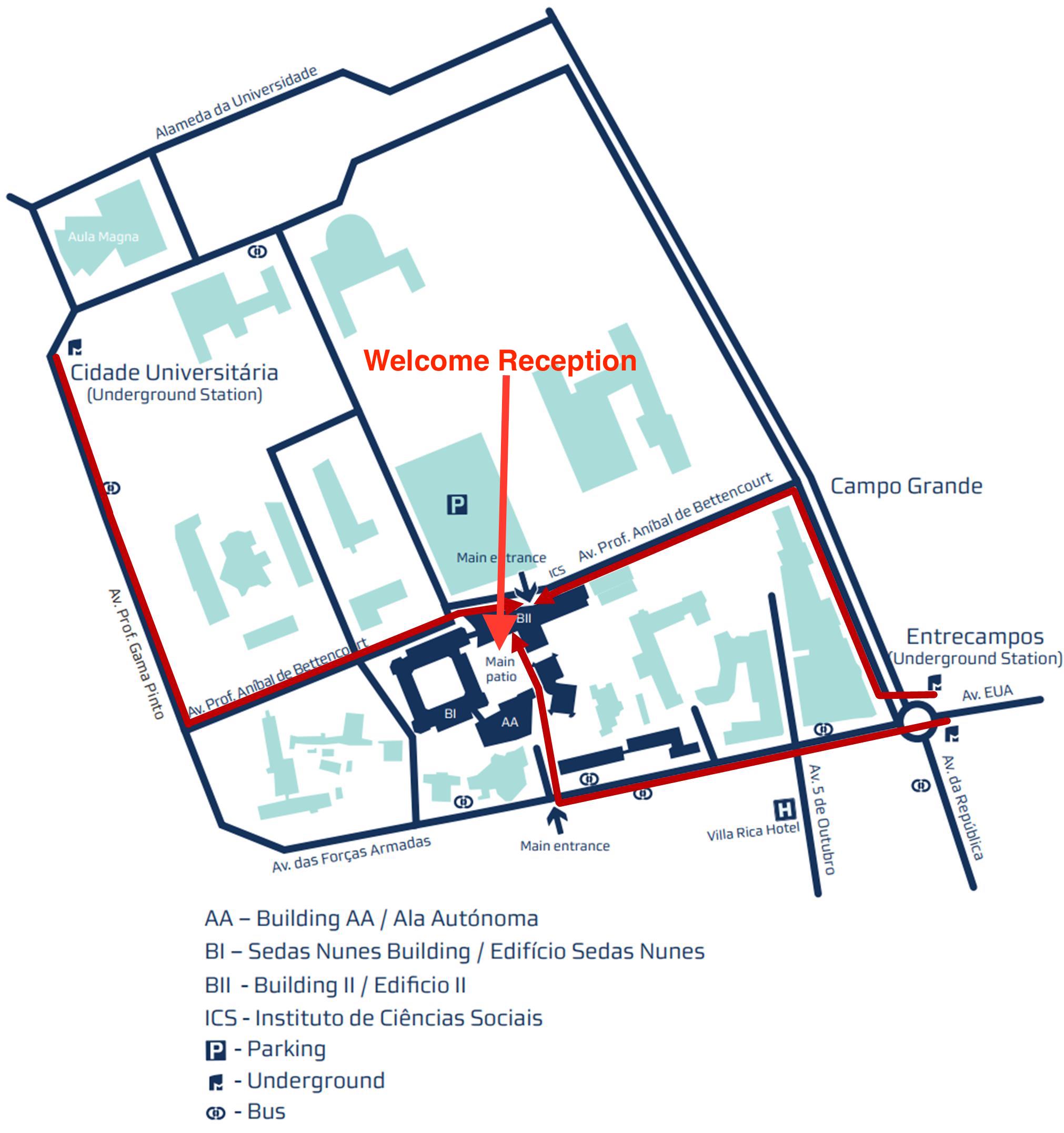 Banquet, Thursday Aug. 30, 18:30
The Banquet will be held on the cruise Ship Opera during a trip along the river Tagus. The attendees will depart ISCTE-IUL Campus at 18:30. Multiple buses will leave at the same time from ISCTE-IUL Campus to Alcântara, where the attendees will board the ship.